Get Debt Consolidation Options
Call Now! (866) 484-5373
Consumer Education Services, Inc. (CESI) is a non-profit service provider of comprehensive personal financial education and solutions for all life stages and for all of life's milestones. Our goal is enhanced economic security for everyone we serve.

500,000 +
INDIVIDUALS HELPED

30%
Average Monthly Savings

1998
NON-PROFIT SINCE
Everyone's financial situation is different, which is why CESI provides a range of services including non-profit credit counseling, debt relief options and financial education tools.

If you're struggling with debt, you're not alone. Millions of Americans are in the same situation, looking for debt relief. Get a free financial counseling session with CESI today to learn about debt relief options that are right for you.

CESI provides certified HUD-Approved housing counseling, education and resources for everyone from first time home buyers to those in distress. From reverse mortgage counseling to homebuyer education, we offer housing solutions for your needs.
BBB Rating A+

CESI STRIVES TO PROVIDE EXCELLENT SERVICE TO ALL CLIENTS WHILE MAINTAINING
THE HIGHEST STANDARD VALUES
HAVE QUESTIONS?
WE ARE HERE TO HELP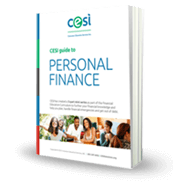 EDUCATIONAL RESOURCES
FREE FINANCIAL EDUCATION TOOLS
Learn how to understand your credit score, improve your credit history, cut your expenses and get debt relief with our tips and tools. We created this library of personal finance resources to help you get started toward a secure financial future.
FEATURED BLOG POST
Tired of overdraft fees? Sign up now for this free fee-blocking app
October 7, 2021 by Isabel Samuel
Banks make big bucks from overdraft fees — more than $11.6 billion in 2019 alone, according to one study from the Center for Responsible Lending. And those fees, which are charged to customers when they spend more than they have in their bank account, can add up quickly. A single overdraft fee, which hovers around $35, could ...